The Dynamic Financial Team
Our team has over 50 years of combined experience ready to serve you. We put your interests first, working to grow your assets with effective action while being trustworthy and transparent. Whether you have a dedicated plan to get where you want to be or just have some general ideas, we can help you move toward the financial future you envision.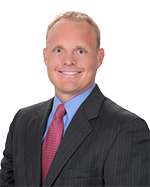 Darren Yoder
Financial Advisor

Darren came to the Cedar Valley to attend UNI and stuck around after obtaining degrees in Finance and Economics in 2000. He's been working in the financial industry ever since, helping clients with financial advice, retirement planning, and investment strategies. He enjoys a challenge, having completed a marathon, ridden RAGBRAI, and mastered flying an airplane, so he's ready to find the right solution to meet the financial goals you have in mind. Darren has earned additional licensure by completing the tests for Series 7, 24, 51, and 65, and wants to share his knowledge with clients by communicating new information with them at every meeting. He and his wife, Sara, have four kids and two dogs, and when he's not spending time with them you can find him golfing or working out.
---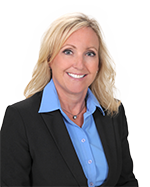 Jody Corwin
Financial Advisor
Jody has been active in the financial services industry for over 25 years with experience in investment planning and wealth management. She is ready to use her knowledge to help you with portfolio design, risk management, retirement accumulation, and income strategies. Having passed exams for Series 7, 63, and 65, Jody has earned extra designations, including certification in Long Term Care Insurance. She and her husband, Herk, have three daughters, and when she's not working, she enjoys spending time with family and friends, boating, bicycling, and traveling.
---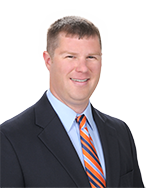 Caleb Schmidt
Financial Advisor
Caleb graduated with degrees in Finance and Management from the University of Iowa in 2011. He began working in the financial advising world right after graduation and became a licensed Financial Advisor in 2013. His investment research skills and proficiency at account management mean that Caleb brings a fresh outlook and a variety of options to financial planning and wealth management. He has extensive knowledge of Medicare and Social Security, allowing him to answer your questions and provide advice about government programs relating to finances. Caleb and Darren work as a team to provide the best service and complete support of your financial goals. When Caleb's not working, he likes to watch movies, read the Wall Street Journal, golf, and spend time with his wife, Allie, and their Cavalier King Charles Spaniel, Mazie.
---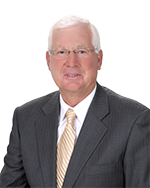 Kevin Dallenbach
Consultant
Kevin is a long-time Waterloo resident and worked at John Deere for 30 years until his retirement. Then his interest turned to investments and he became an Investment Advisor Representative to use his first-hand experience and knowledge of retirement issues to advise others. Now he works as a consultant with Jody to provide clients solutions to meet their financial goals. Kevin married his high school sweetheart in 1973, and in his free time enjoys golfing, fishing, and spending time with his kids and grandkids.
---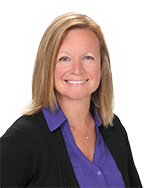 Shelley Petersen
Financial Assistant
Shelley is from Waterloo originally and has worked in the customer service industry since 1988. She has been assisting Darren since he first became an advisor and has been integral to making things run smoothly behind the scenes by aiding with paperwork, scheduling, and much more. She prides herself on her strong attention to detail and enjoys building relationships with clients. She and her husband, Ben, have three kids. When she's not spending time with them, she can be found reading, exercising, watching sports, or boating.
---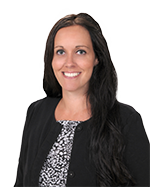 Deni Badker
Financial Assistant
Deni has a degree in Business Management from Upper Iowa University and has been using those skills in the customer service industry since 1996. She joined Jody and Kevin in 2013 and assists them wherever she can, making sure paperwork is processed and client needs are fulfilled. Deni loves working with clients and strives to provide a positive interaction with each one. She has two kids with her husband, Bret, and they also have a boxer named Frazier. In her spare time, Deni frequents flea markets, estate sales and auctions to search for amazing finds.